Get Your Bird Seed in Peoria IL From Us
We are your small seed specialists here at Kelly Seed & Hardware Co., offering premium blends for our fine feathered friends. Always consistent and always fresh: that's what our bird seed is all about. We have created a custom, filler-free recipe for our deluxe wild bird mix to ensure consistent quality. That's why we offer various blends, many of which we mix on-site to attract diverse bird populations. See for yourself our wide variety of bird seed in Peoria IL when you visit our online seed catalog.
You can trust our third generation, family-owned company backed by 235 years' experience, offering quality products that are priced fairly. Whether you're a bird lover and hobbyist who likes to keep your backyard feeders well-stocked or you own a nature preserve and want to attract all the most vibrant birds, we have you covered here at Kelly Seed & Hardware Co. With us, quality is always our first consideration in bird seed.
What's in Bird Seed?
As we said above, we use a unique custom blend in all our bird seed mixtures, but things commonly found in bird seed include:
Sunflower seeds
Peanuts
Bread
Suet
Safflower
Thistle seed
Striped sunflower
Cracked or whole kernel corn
Nut meal
Mealworm
Berries
Raisins
Of course, different birds will be attracted by different bird seeds. Let us know what kind of birds you have or want to have, and we will suggest the best blends.
Did you know we started as a farm store where farmers would purchase their seasonal agricultural seed? Kelly Seed has changed over the years to meet its customers' evolving needs while remaining true to its "old store" roots. We have been selling bird seed for many years and know a thing or two about the birds indigenous to this area.
How About Some Garden Items and Gifts?
Now that you have included bird seed for your porch or garden to attract beautiful birds, it's time to add color and decoration to the area as well with:
Bird Baths
Bird Feeders
Garden Statues
Stepping Stones
Squirrel Feeders
Fountains
Gazing Globes
Gardening Tools
Unique Gift Items
Other Garden Art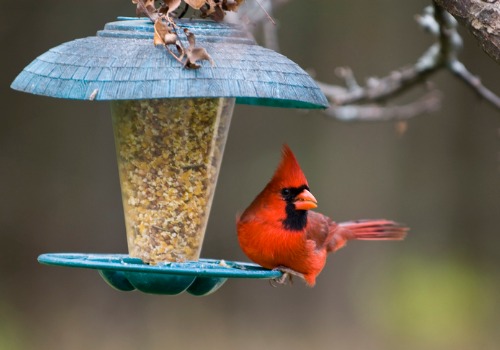 Why Choose Kelly Seed For Your Bird Seed?
There are countless reasons why farmers, gardeners, hobbyists and homeowners alike choose Kelly Seed & Hardware Co. for their bird seed needs:
Large Selection
Personalized Attention
Quality, Proven Products
Family-Owned Company
Decades of Experience
Attention to Detail
Fair prices
Contact Us For Quality Bird Seed in Peoria IL
For the highest quality bird seed in Peoria IL, choose Kelly Seed and Hardware Co., located at 202 Hamilton Blvd in Peoria. Give us a call at 309-674-0368.