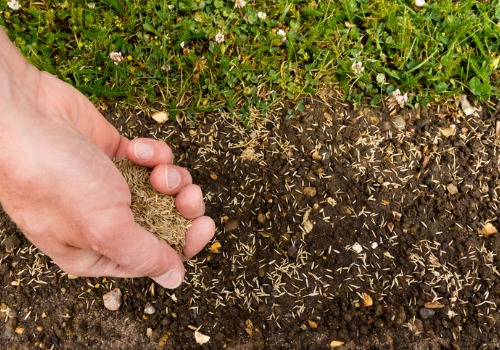 Offering Quality Grass Seed in Peoria IL
From natural prairie blends and ryegrass to wildflower mixes and orchard grass, we offer all varieties of grass seed in Peoria IL, right here at Kelly Seed & Hardware Co. In fact, why not peruse our online seed catalog while you're here? You're likely very proud of your grass, whether you own a golf course, park, commercial property or home. We can help you keep it looking beautiful with our many varieties of grass seed. You can trust our third generation, family-owned company backed by 235 years' experience. Rest assured, our quality products are priced fairly, and we offer personalized service and advice to our valued customers. Whether you're a landscaper seeding a lawn for sun or shade, or a municipality looking to seed an entire park for recreational use, come to Kelly Seed & Hardware Co. for grass seed in Peoria IL.
We have the largest selection of bulk garden seed in Central IL! Rest easy knowing we have lawn seed for every application. Here's a look at the types of grass seed we offer:
Athletic mixture
Bulk garden seed
Turfgrass mixtures
Red top
Orchardgrass
Bromegrass
Plowdown mixture
Premium alfalfa seed
Clovers
Pasture mix
Cover crops
Custom blended seeds for athletic fields, parks, a new backyard: whatever you need, we have you covered with the highest quality seed around.
Complement Your New Yard With Our Garden Items and Gifts!
Now that you have spruced up your yard or other property with lush grass, it's time to decorate it with lawn ornaments:
Garden Statues
Stepping Stones
Squirrel Feeders
Fountains
Bird Baths
Bird Feeders
Gazing Globes
Gardening Tools
Unique Gift Items
If you're not sure what you want, we'll be happy to help.
Why Choose Us For Grass Seed?
There are many reasons why farmers and homeowners alike choose Kelly Seed & Hardware Co. for their grass seed:
Quality, proven products
Family-owned company
Decades of experience
Attention to detail
Fair prices
Personalized attention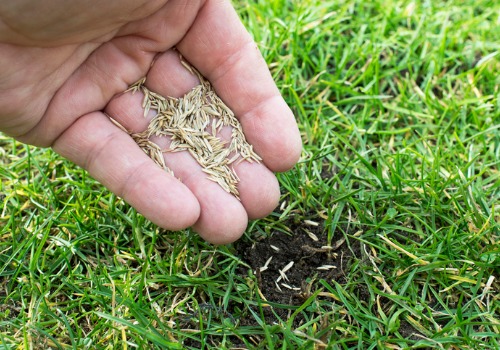 Originally used as a farm store where farmers would purchase their seasonal agricultural seed, Kelly Seed has changed over the years to meet its customers' evolving needs while remaining true to its "old store" roots. Whether you need garden gifts, tools, hardware, premium bird seed or even just some advice, come on in and speak with us!
Contact Us For Quality Grass Seed in Peoria IL
For the highest quality grass seed in Peoria IL, choose Kelly Seed and Hardware Co., located at 202 Hamilton Blvd in Peoria. Give us a call at 309-674-0368.