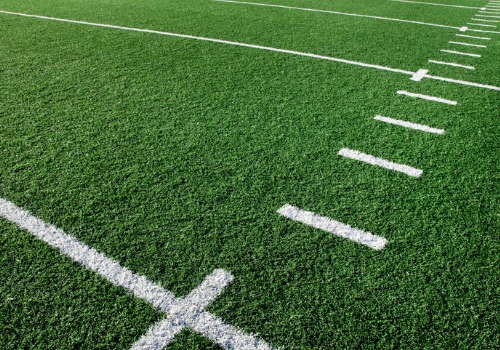 Your Top Choice for Turf Management in Peoria IL
While the jury is still out on which type of turf is best, such as Kentucky bluegrass, ryegrass, meadow grass or fescue grass, the truth is, you have to take care of it so it will thrive. This includes regular maintenance, weeding, fertilizing and general TLC. Whether you need turf for your football field, home landscape, golf course or commercial property, we have you covered here at Kelly Seed & Hardware Co. A big part of achieving a great-looking turf is making sure it's adequately fertilized. Whether it's sun, sand, shade or clay, we have the lawn seed and fertilizer for virtually every application, giving you the latest varieties as well as custom-blended options for your unique application. We cater to anyone from park districts and municipalities to athletic fields and new back yards. On top of turf management in Peoria IL, we give you proven advice about how to grow and maintain your turf, guiding you on your way to establishing a lush, healthy landscape. We are your turf and fertilizer experts!
Whether you're a landscaper seeding a lawn for sun or shade, or a golf course in need of lush greens, we have what you need. There are many benefits of turfgrass. Turfgrass:
Reduces Runoff
Prevents Erosion
Replenishes Air
Promotes Safety
Regulates Temperature
Supports Bioremediation
Helps with Noise Control
Turf Management: Proper Fertilization is Key
Fertilizing your turf is an investment in time and money. You want the best ROI for your investment, right? Check out these advantages of fertilizing your lawn and turf.
Resistance to Pests: A properly-fertilized lawn is more resistant to damage from pests.
Protection for the Soil: Grass draws nutrients from the soil so it can grow healthy. Thick grass – the result of fertilization – will eliminate soil runoff. Healthy soil promotes healthy grass for the future.
Weed Reduction: Thick, healthy grass with deep roots are less likely to become the victim of weeds.
Improved Overall Growth: Lawn fertilization helps produce consistent growth, giving your entire lawn a lush and thick appearance.
Better Disease Resistance: Disease attacks the grass from the root, so when the grass has the proper nutrients to grow healthy, it is less prone to disease.
When fertilizing your turf, it matters which kind of fertilizer you spread. Don't go with cheap bags from the big box store. Let Kelly Seed advise you on which turf fertilizer in Peoria IL to use for your lawn, golf course, park or athletic field.
Contact Us For Turf Management in Peoria IL
If you need turf management in Peoria IL, call Kelly Seed and Hardware Co., located at 202 Hamilton Blvd in Peoria, at 309-674-0368.